A HOUSE IN THE HOMELAND
ARMENIAN PILGRIMAGES
TO PLACES OF ANCESTRAL MEMORY
Carel Bertram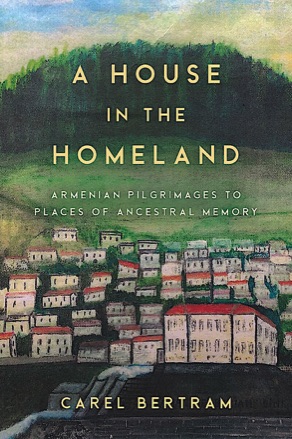 Here, finally, is
A House in the Homeland,
the book I have been telling you about.
Click your way through this website
to learn its empathic story of Armenians from the diaspora who travel to Turkey in search
of the houses, villages, and towns
lost to their families during
the Armenian genocide of 1915.
I traveled with them.
Keep on clicking
to see my other publications and projects,
including my maps and drawings
that remind us how our current, remembered
and even mythical houses
represent our place in the world.

The painting on the cover of
A House in the Homeland
depicts the town of Yozgat made from memory in 1911 by Vahan Berberian, the paternal great uncle of Mary Ann Kazanjian. Mary Ann carried a copy of it to Yozgat when she was there to search for her ancestral home.